MP's visit boosts democracy learning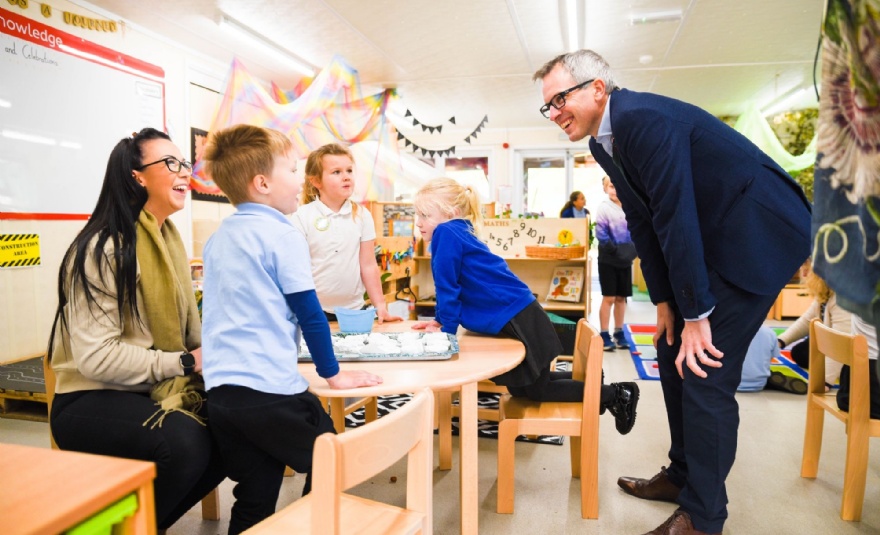 Democracy came under the spotlight at our school when MP James Wild called in.
The North West Norfolk MP visited us for the first time today where he saw how pupils have been learning about democracy and how it works in our country.
Louise Jackson, Executive Headteacher, said: "Our own pupils have revisited the concepts of democracy they went through while voting for their Junior Leaders earlier this year.
"They have a real interest in the wider subject and it has been the subject for discussion, especially with COP26 taking place as well. We are already looking to debate whether a walk to school week would help our climate."
Pupils have been taking part in assemblies as well as using a live 360-degree tour of the House of Commons and holding class debates on the subject of democracy.
The Junior Leadership Team was elected in September and pupils had to apply for the role and tell the school community what they could do to make a difference. Members of the team gave Mr Wild a guided tour during his visit when he was also the guest at a celebration assembly.
Pupils had also engaged with the current COP26 conference on climate change and they were part of a wide school group who wrote letters and posters to the president of COP26, Alok Sharma about their concerns.
The schools have also had strong links with the nearby Rewilding Ken Hill project which recently featured as the host on the BBC Autumnwatch series.
James Wild MP said: "It was great to talk to pupils about my role as a MP, their enthusiasm for learning about democracy, and how it can drive change on the environment and other important issues they are passionate about."