Snettisham youngsters team up with poetry star Rosen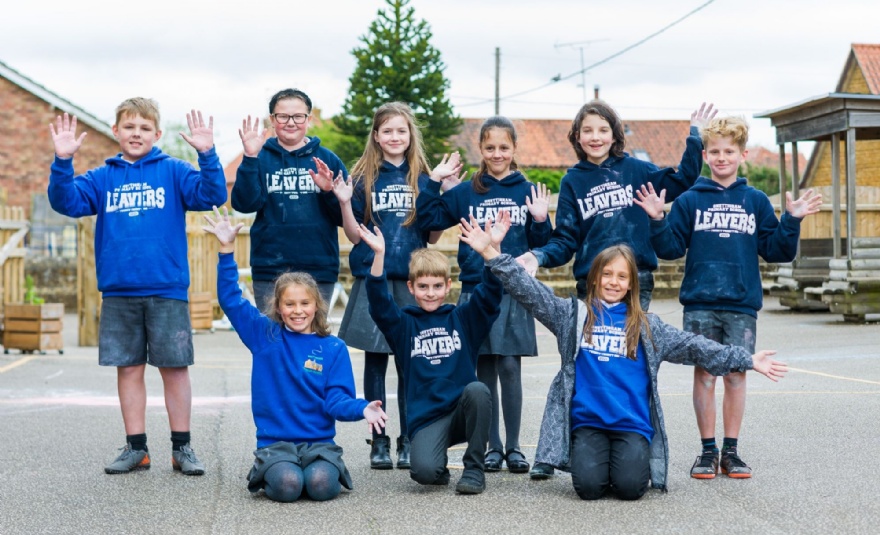 Our pupils are enjoying a once-in-a-lifetime opportunity to collaborate with one of Britain's most popular children's authors as part of an arts-based project to encourage poetry and literacy.
As part of the Barbican Box for Primary schools scheme, run by the Barbican Centre in London in partnership with PEACH West Norfolk Local Cultural Education Partnerships and Creative Arts East, Year 5 and 6 students are getting to work with best-selling writer and poet Michael Rosen.
The project encourages innovative and imaginative approaches to literacy and creativity, such as writing poems in chalk on the playground wall, and producing original artwork.
"Michael Rosen being involved is a massive motivation for the children," said Ms Enters, who teaches Years 5 and 6 and is the school's assistant head.
"As part of my preparation, I was involved in some zoom calls with him, and then at the start of the project we were sent a box curated by him, full of objects and poetry from his life and childhood designed to inspire the making of new creative work.
"We've also used his YouTube channel where he performs poems and talks about the process of writing. He has inspired some really reluctant writers to create amazing poems and some of my more reticent performers to perform, which has been amazing to see. The children are really motivated as well knowing that he will see everything they create."
In addition to working with former children's laureate Rosen, who has been hugely popular with schoolchildren for decades, pupils have also teamed up with local artist Kaitlin Ferguson.
"We are midway through our project and have had a go at mono printing, letraset, collage, stencilling and other work, all inspired by items that came in the box," said Ms Enters.
At WNAT, we think the teaching and promotion of the creative arts, in all forms, is hugely important, and this sort of imaginative teaching method is exactly the sort of thing that we encourage.
"They are definitely engaged and it is wonderful to give them the opportunity to explore different ways of writing and creating," continued Ms Enters. "Reading and writing are hugely valued at WNAT and our goal is to inspire a life-long love of words in all its varied shapes and forms for all our children."

Additional photos can be found by clicking here.